The Great
In season two, Catherine finally takes the Russian throne for her own — but if she thought coup-ing her husband was difficult, it's nothing compared to the realities of 'liberating' a country that doesn't want to be. She'll battle her court, her team, even her own mother in a bid to bring the enlightenment to Russia. Meanwhile she'll also battle her heart as Peter slowly transitions from much-hated husband, to prisoner? Ally? Lover?
Drama, Comedy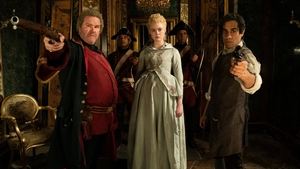 Heads It's Me
Four months after she launched a coup against her husband, a pregnant Catherine is gaining the upper hand in her war against Peter. The fact that he is deeply in love with Catherine and their unborn child does little to dissuade her from taking his throne.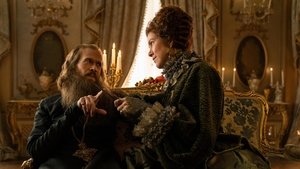 Dickhead
Catherine, Orlo and Velementov begin their rule of Russia and unexpected obstacles appear. Peter is on a journey of self-improvement under house arrest but convinces Catherine to let him attend her coronation and hand over his crown.
Alone at Last
Catherine's grief over the loss of Leo during the coup finally catches up with her. Peter's part in Leo's death, and the discovery that he just murdered a noble, causes Catherine to lock Peter in his apartments with only his mummified mother for company.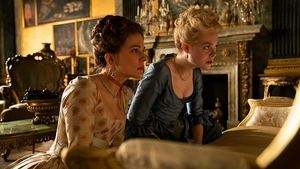 The Devil's Lunch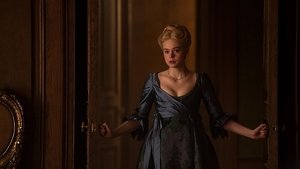 Animal Instincts
A crocodile roams the court, and Archie sends everyone into uproar by suggesting it might be an omen against Catherine's leadership.
A Simple Jape
Catherine is frustrated by the lack of meaningful change in her rule of Russia so far. Seeking to shake the court out of its complacency, she plays a joke on them involving a serf to prove a point, but it gets wildly out of hand with tragic consequences.
Stapler
Catherine's team is falling apart and she begins doubting her reign when her mother comes to visit. She works hard to hide the realities of the court from her mother and puts on a science fair for which Russia must come up with the best invention.
Five Days
Elizabeth pronounces that Catherine's baby will be born in 5 days and the court begins preparations involving rituals for Peter and Catherine. Conflict with the Ottomans heightens, and Catherine tries to run the country while on forced bed rest.
Walnut Season
Catherine and Peter are co-parenting their newborn son, Paul, with the help of Elizabeth and trying to avoid their feelings for each other. When Paul goes missing, Peter and Catherine are driven together in their quest to find him.
Wedding
Catherine makes a devastating discovery about Peter before traveling to the war front for a meeting with the Sultan. Peter considers his options now Catherine knows his secret and all parties come together for a final showdown at Marial's wedding.