Watch Guide: February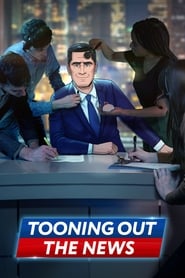 Tooning Out the News
Season: 3
LAST EPISODE:
Wed, Feb 01, 2023
A variety series featuring a cast of animated characters mocking real-world events the same day that they happen, and even interviewing real-world guests and newsmakers...
Star Trek: Picard
Season: 3
PREMIERS:
Thu, Feb 16, 2023
In season three, a desperate message from a long-lost friend draws Starfleet legend Admiral Jean-Luc Picard into the most daring mission of his life, forcing him to recruit allies spanning generations old and new. This final adventure sets him on a collision course with the legacy of his past and explosive, new revelations that will alter the fate of the Federation forever.
MY SUBSCRIPTIONS
1) ClickTap icons to toggle service on/off.&nbsp&nbsp&nbsp2) Save.