Watch Guide: May
Star Trek: Picard
Season: 2
LAST EPISODE:
Thu, May 05, 2022
Season two takes the legendary Jean-Luc Picard and his crew on a bold and exciting new journey: into the past. Picard must enlist friends both old and new to confront the perils of 21st century Earth in a desperate race against time to save the galaxy's future – and face the ultimate trial from one of his greatest foes.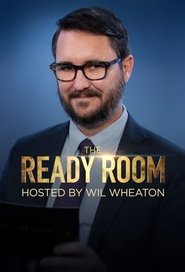 The Ready Room
Season: 6
NEXT EPISODE:
Thu, May 19, 2022
Welcome to The Ready Room. Every Thursday Wil Wheaton will sit down with members of the Star Trek: Picard cast and crew to discuss the weekly episodes.
MY SUBSCRIPTIONS
1) ClickTap icons to toggle service on/off.&nbsp&nbsp&nbsp2) Save.