Stream It Or Skip It: 'Dexter: New Blood' On Showtime, The Return of Michael C. Hall's Vigilante Serial Killer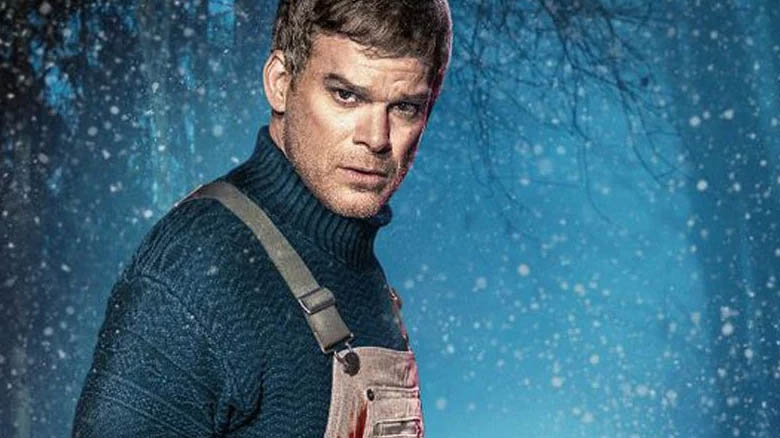 When Showtime hit Dexter concluded in 2013, fans were less than thrilled with the finale. While it started strong, the Michael C. Hall serial killer drama declined in quality in its final installments, but the series is back and out for (new) blood. Dexter: New Blood, now streaming on Showtime, picks things up with the titular murderer about 10 years after our last gruesome encounter. Can this revival redeem the uneven series? 
Showtime Watch Guide | Dexter: New Blood
The Gist: Dexter Morgan — sorry, now "Jim Lindsay" (Michael C. Hall) — has turned his life around. No longer the Miami-dwelling vigilante killer we all know and love, Dexter has relocated to the quaint fictional town of Iron Lake, New York, where he works at an outdoor goods store. It's been nearly 10 years since he's killed someone, and for the most part, he seems to be doing fine. He's in a relationship with the police chief, Angela Bishop (Julia Jones), who takes him out line dancing, and try as he might, he just can't bring himself to shoot the white buck he chases through the snow every morning. Jim/Dexter is incredibly well-liked in his community, social and friendly, and with the exception of a few glimpses of blood unsettling him, he does just fine.
Visions of his late sister Deb (Jennifer Carpenter) keep him company and act as his moral compass, aiding in keeping the Dark Passenger at bay. When Dexter's son Harrison (Jack Alcott) – now a teenager – pays him a visit, he pretends not to know him, afraid that letting him in will open him up to harm. Dexter seems to be keeping it together, but when rich kid Matt Caldwell (Steve M. Robertson) gets under his skin (after many an attempt, I might add), the Dark Passenger threatens to destroy everything he's built in Iron Lake.