Halloween Kills Had The Best Non-Live Event Premiere In Peacock's History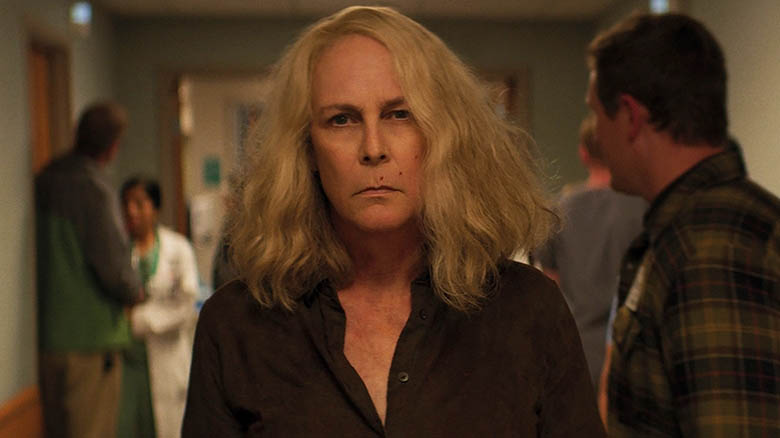 Halloween Kills had the best non-live event premiere in Peacock's history, according to NBCUniversal CEO Jeff Snell. The latest installment in the long-running slasher franchise was released in theaters and on streaming on October 15. After countless sequels and even a reboot attempt from Rob Zombie, the series decided to return to square one with 2018's Halloween with David Gordon Green at the helm, which acted as a direct sequel to the original 1978 film from John Carpenter.
Peacock Watch Guide | Halloween Kills
This year's Halloween Kills picks up right where the previous one from 2018 left off, as Michael Myers inexplicably evades death and sets out on another killing spree across the fictional town of Haddonfield, Illinois. Franchise star Jamie Lee Curtis returns as Laurie Strode in the latest installment, along with her daughter, Karen (Judy Greer), and granddaughter, Allyson (Andi Matichak). Will Paton also reprises his role as Deputy Hawkins from the last film, along with Tommy Doyle (Anthony Michael Hall) and Lindsey Wallace (Kyle Richards), two kids whom Laurie babysat in the 1978 film.
Now, during Comcast's quarterly earnings call, NBCUniversal CEO Jeff Shell took a second to tout the success of Halloween Kills, according to The Hollywood Reporter. Shell reportedly claimed that the film's day-and-date release resulted in the "No. 1 non-live event premiere in Peacock's history." Though he didn't provide an exact number of new subscribers, Shell said that Peacock "added a few million more subs" since last quarter.