Cinderella Review: Amazon's Adaptation Isn't Afraid to Be Absurd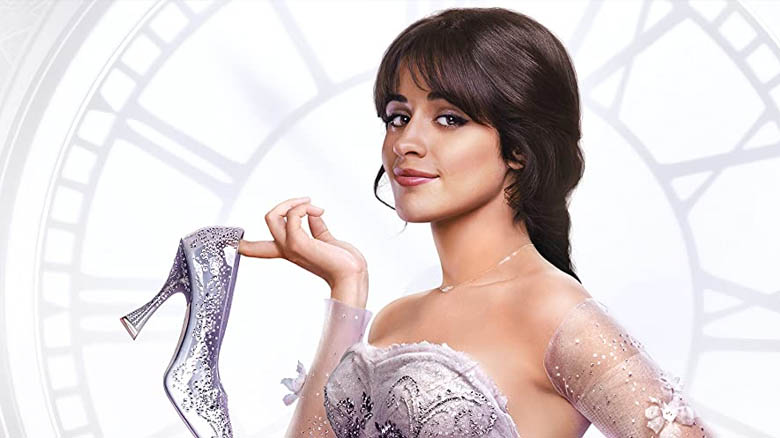 Camila Cabello's Cinderella is the most ridiculous movie of 2021, but that isn't necessarily a bad thing. Entering this movie, with its cast of triple (or at least double) threats, it can be easy to let assumptions get the best of you. Cabello is an extremely talented singer, so you can assume there's going to be some tunes. Billy Porter is fabulous, so you can assume he will continue to be so as this adaptation's incarnation of the fairy godparent. Idina Menzel, who plays the tale's stepmother, is a goddess amongst us all, so you can assume she will continue to wow the world over. Wrap that up in a classic tale of a parentless child who lives with her stepmother and stepsisters, and you've got a story that has been told before, with some singing on the side. Yet, somehow, in no small part because of the charismatic cast—and against every expectation—this movie works and stands apart from other versions of the classic fairy tale.
Prime Video Watch Guide | Cinderella
Cinderella walks a fine line between heartfelt and ridiculous, and mostly gets it right. Ella's (Cabello) dreams to open her own dress shop are real. She wants to create and charter her own life, to not be dependent on others. It's a relatable and modern character motivation and grounds the film from start to finish. She's also incredibly sweet, awkward, and optimistic despite the circumstances she finds herself in; a combination that works and makes you cheer for her from start to finish.
But Ella isn't the only character whose dreams are respected. Cinderella is a story that usually doesn't have anything nice to say about most of its supporting characters. Here, however, stepmother Vivian (Menzel), Queen Beatrice's (Minnie Driver), and even Princess Gwen (Tallulah Greive) and the stepsisters have dreams that defy expectations and are real at heart. And it's easy to connect to any of these characters because, as women, we face challenges on the daily based on the bodies we were born in. By giving viewers multiple female characters with different dreams, this modern adaptation avoids some of the pitfalls of the original story.