Amazon Fire TV Cube (2022) review: a streaming box with no equal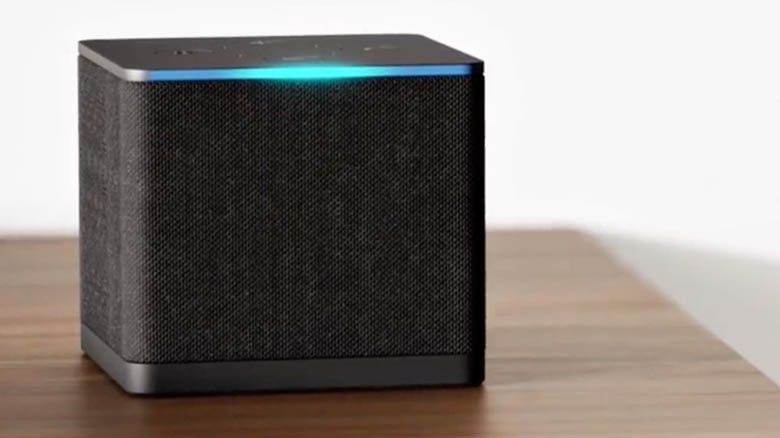 The new third-generation Fire TV Cube is Amazon's fastest, most capable streaming player yet. Like its predecessors, the Cube is a hybrid Echo speaker and Fire TV that aims to provide the best of both worlds. Hands-free Alexa voice commands are always at your disposal, and it supports 4K streaming in all the popular HDR formats, including Dolby Vision. That dual functionality comes at a price of $139.99, significantly more expensive than Amazon's streaming sticks like the Fire TV Stick 4K Max.
With the latest model, Amazon has tossed in a more powerful processor, speedier connectivity with Wi-Fi 6E, and there's a new HDMI input that lets you run cable boxes or gaming consoles through the Fire TV Cube. This makes it possible to see overlays on-screen when you do things like ask Alexa for the weather or want to see a camera feed around your home. Those things appear right over top of whatever video is coming in through the HDMI input. 
The Fire TV Cube hardware has gotten the same mesh fabric makeover around three sides as Amazon's Echo speakers, and while this can pose some cleaning challenges, I think it looks much better than the previous glossy design. There are still physical buttons on top, with an Alexa LED strip running around the upper perimeter. I/O around the back includes HDMI in and HDMI out plus new ethernet and USB-A ports. The latter is definitely better than the Micro USB port on the previous model, and it's nice no longer needing any adapters for ethernet — even if it's only a 10/100 port. That seems like a strange mismatch when the Fire TV Cube offers Wi-Fi 6E for the first time, something most people won't be using until their next router upgrade. The USB port could prove handy for external media storage or hooking up a webcam for video calls.