'A.P. Bio' Review: An Exciting Season 3 Makes Glenn Howerton's Peacock Comedy Must-See TV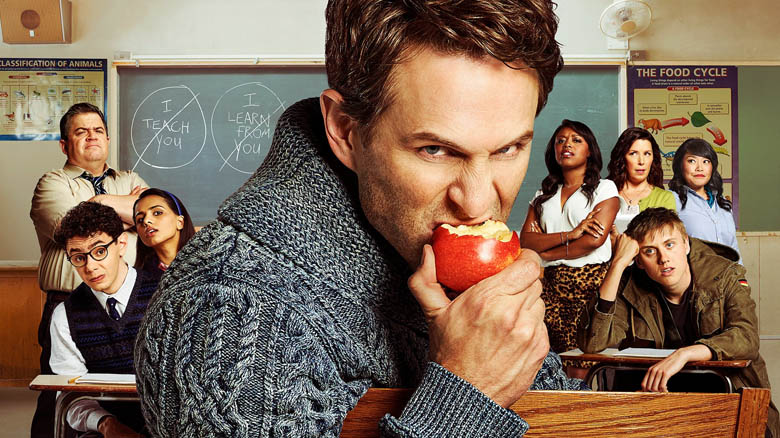 "A.P. Bio" Season 3 feels like it's playing with a chip on its shoulder. After two seasons on NBC, a frustrating combination of mediocre reviews and so-so ratings resulted in NBC dropping the axe. Thankfully, the demand for content led the network's nascent sibling streaming service to pick up a third season, offering "A.P. Bio" one last chance to stay in school. Cancellation alone would be reason enough for creator Mike O'Brien & Co. to lay it all on the field, but like the few try-hards still fighting for an A in Jack Griffin's pass/fail classroom, one gets the sense that "A.P. Bio" isn't content with a passing grade; it wants to excel, and so it does in a third season bursting with creativity, charm, and well-realized ambition.
For those who fell behind (or never started), both previous seasons of "A.P. Bio" are available on Peacock, and both are absolutely worth watching. Glenn Howerton plays Jack, a former Harvard philosophy scholar who loses out on his Ivy League dream job and has to return home to teach high school biology. Understandably frustrated yet irrationally vengeful, Jack has always sported an edge ideally suited for dark-but-not-too-dark comedy. If you find pranks to be childish (no matter how elaborate) or revenge a dish best ignored, perhaps "A.P. Bio" isn't for you. But watching Jack's sharp edges get sanded down by a great group of teen actors as well as perfectly cast supporting players is an otherwise ideal binge.