Cobra Kai's new season is another winning combo of silly and earnest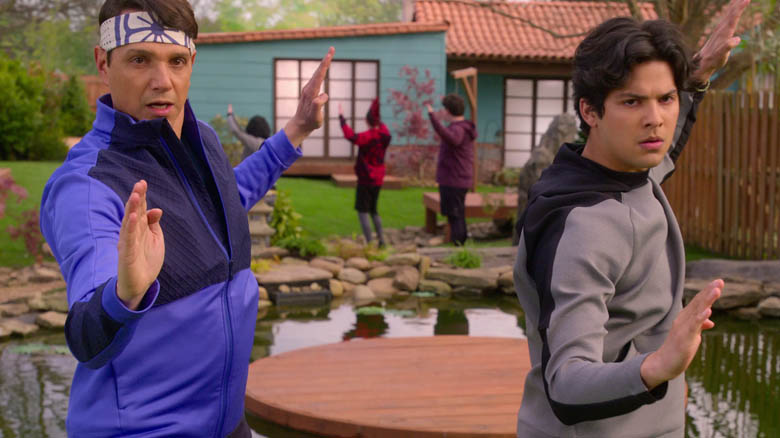 The joy of Cobra Kai has always been in its mix of tones. Not many shows can pull off an earnest worldview combined with crass humor, an extremely silly premise, and insightful social commentary. But Cobra Kai does, which keeps this remake spinning through its latest season, premiering on Netflix on Friday, December 31.
Netflix Watch Guide | Cobra Kai
The fourth season of The Karate Kid spin-off delivers 10 new episodes that will surely please those who've watched the first three seasons, the formula relaxing enough to enjoy itself. Once again, Johnny Lawrence (William Zabka) is challenged to learn and grow. That he apparently spent the 34 years since losing the All Valley Karate Tournament to Daniel LaRusso (Ralph Macchio) without forming any real relationships, but in the last 18 months has built all sorts of meaningful connections continues to make little sense, yet does yield all sorts of hilarity. The new season sees Johnny grappling with social media (he has only one follower) and recognizing that Miguel (Xolo Maridueña) means more to him than his star pupil.
Perhaps Johnny's best moment is when he tries to recruit female students using all the old tricks that got him "babes" back in the day. When that doesn't work, he declares that he "even learned feminism" to recruit one particularly promising student who he momentarily convinces to join. With that failure adding to his many others, Johnny has to re-learn that a fighting instinct can come in more packages than one. His fumbling remains the best thing about the show, and season four has plenty of it.