'Euphoria' grows up in smart, spectacular Season 2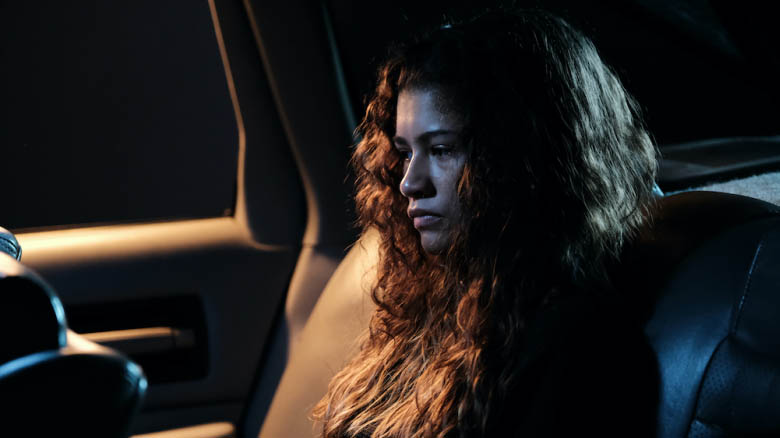 When Euphoria premiered in 2019, Sam Levinson's dark portrait of modern adolescence shocked audiences. The Emmy-winning HBO drama wasn't wholly reduced to on-screen penis tallies, but the series' toxically cool material made it notoriously controversial. Levinson's no-holds-barred approach to drugs, sex, and violence, paired with Euphoria's super popular costume and makeup aesthetic, worried critics who felt it glorified dangerous behavior for teens. Fans argued it was precisely that rebelliousness that made Euphoria's oozing angstexceptional.
HBO Max Watch Guide | Euphoria
Then, against the backdrop of the 2020-2021 holiday season, Levinson released two Euphoria specials that were notably tamer. The restrictions of the pandemic made the dialogue-heavy episodes smaller in scope and more intellectually complex. Each focused on main characters Rue (Zendaya) and Jules (Hunter Schafer) in a Marriage Story-esque narrative that finally got into the guts of the star couple's tumultuous romance and innate incompatibilities through lengthy, intimate scenes. The specials were cozier and sadder than anything we'd seen from the show or Levinson before.
It is from these dueling phases of Euphoria that its triumphant second season emerges at the start of 2022. The seven episodes provided to critics (there will be eight in total, released week to week) are as stupefyingly bold as any of Season 1. But in Season 2, Euphoria's flagrant disregard for mainstream acceptability is elevated by an earned confidence in Levinson's writing and direction, making the series' ballsy bluster feel better justified. If previous episodes left you wondering what the kids of East Highland High School were being put through all this emotional, psychological, and even physical hell "for," these new installments defend and deepen the meaning of that suffering expertly.