'Mare of Easttown' Review: Kate Winslet Turns HBO's Riveting Mystery Into a Great Character Drama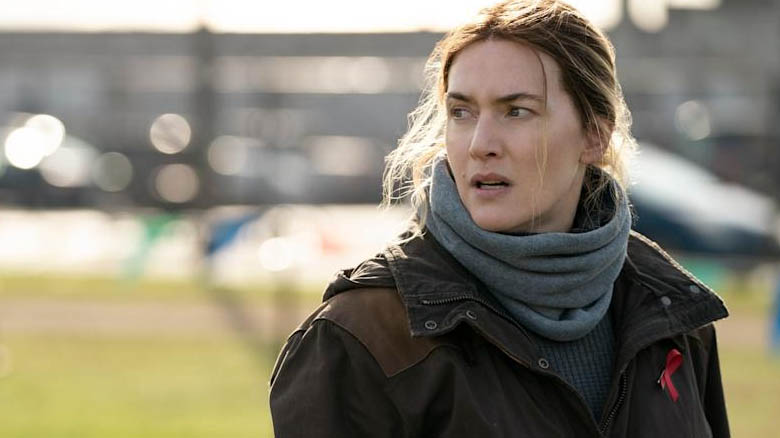 "Mare of Easttown" contains at least two complementary shows, both deeply satisfying. One is an absorbing character drama about Mare Sheehan (Kate Winslet) and the denizens of Easttown, Pennsylvania. Mare, an exquisitely Irish name for a woman who's stubborn, guarded, and nonetheless charming, is a former town patron who's on the verge of becoming a pariah. Decades removed from her high school basketball heroics, she's a divorced detective who been unable to close a missing person's case. One friend has already turned against her, and the locals' agitation only grows when another young girl turns up dead.
HBO Max Watch Guide | Mare of Easttown
These local mysteries are the other story, but writer Brad Ingelsby ("The Way Back"), director Craig Zobel ("The Leftovers"), and an impeccable ensemble cast create so many area-specific details you'd be forgiven for forgetting that there are two cases to solve. Little happens in the premiere, yet it commands your attention — an achievement in its own right. The first episode is built around introductions, unveiling the murder at the very end, but as the seven-episode limited series pushes forward, the crime drama builds momentum and ends episodes on critical cliffhangers as pressure mounts on Mare. No matter which aspect of the series grabs you, the first five episodes offer substantial rewards.
Winslet's return to HBO 10 years after her stunning work in "Mildred Pierce" proves to be a worthy, if distinct, follow-up. For nearly an hour, Winslet's soured cop goes about a typical day protecting Easttown. First she responds to a complaint phoned in to her personal number, not through the station, about a ferret-faced peeping tom. Working from a police sketch of an actual ferret because the victim's husband couldn't figure out how to set up a store-bought security camera, Mare moves on to an in-family robbery; a woman's brother stole from her while crashing on the basement couch. Mare, who knows everyone in town, knows the family, knows the brother, and soon reluctantly engages in a huffing-and-puffing pursuit that ends with Mare nursing a sprained ankle and politely requesting he seek out new accommodations.