Clint Eastwood Supremely Stars In & Directs A Movie He Passed On 33 Years Ago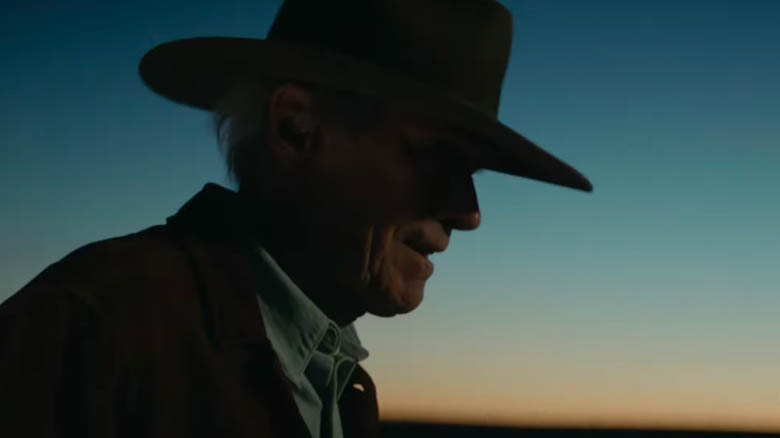 You have to admire Clint Eastwood. The 91-year-old legend and icon waited 33 years to at last sink his teeth into a humane and entertaining road trip of a movie that he once passed on because he felt he was too young. That was when he was 58.
HBO Max Watch Guide | Cry Macho
Now the time has come, and Cry Macho finally has come to fruition. The result is very welcome indeed. As laid back and easygoing as the man himself, who isn't moving as fast as he once did, this mostly is a story of the relationship of an ex-rodeo champ far beyond his prime after being heavily injured from a fall off a bronc and, after tragically also losing his family, discovers life is still worth living on a journey to bring the 13-year-old son of an ex-boss, to whom he owes a favor, back from the clutches of his mother in Mexico all the way to the Texas border.
They say Hollywood caters to the younger generation and ageism is rampant, but that doesn't apply to Eastwood, or to producer Albert S. Ruddy, who is also 91 and has hung on to the hope of getting this film adaptation of N. Richard Nash's novel to the screen for no less than 46 years. Talk about development hell! The property passed through the hands of Roy Scheider, Burt Lancaster, Robert Mitchum, even Arnold Schwarzenegger (both before and after he was California governor) until Eastwood, looking for his next project, recalled the script and brought it back to life not only as the star but also director and a producer. Has there been anyone in Hollywood history more attuned to what makes them work as a filmmaker and movie star than Eastwood? I think not, and Cry Macho fits him like a glove. It's pure pleasure.