I Know What You Did Last Summer
Season: 1
In a sun-soaked Hawaiian town with a mysterious past, a group of friends is left with a dark secret after a tragic accident. One year later, a member of the group receives a threatening message, and the friends now know that someone intends to make them pay for last summer.
Drama, Mystery
It's Thursday
Lennon Grant returns home after her first year at college and discovers that someone knows the terrible secret she and her OG crew of friends swore to keep last summer.
It's Not Just for Dog Shit
The estranged friends reunite to try and figure who might have revealed their secret or who else knows what they did – which leads to murder.
A Gorilla Head Will Not Do
Unable to go to the authorities without revealing their secret, the crew needs to solve the mystery on their own. More bodies turn up, as they realize they're being haunted and hunted.
Hot Shrimp Salad
Lennon uncovers secrets about her twin and begins to fear the worst about the true identity of the person murdering her friends. The local community is shocked by more murders.
Mukbang
The police question everyone in town with any connection to the victims. The crew think they know who is after them and hunt for evidence implicating the town eccentric.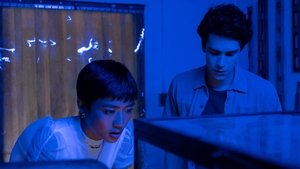 Least You Had a Spare
More devastating truths are unearthed by Lennon as the crew frantically search for one of their own who has gone missing.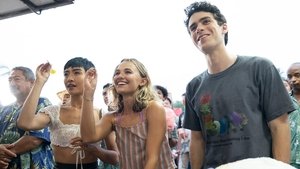 If Only Dogs Could Talk
The town races to find the killer before another victim is claimed. Calm seems to be restored as the killing stops until the police make a gruesome discovery.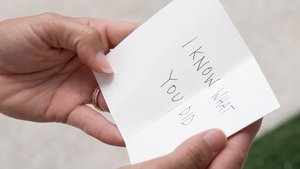 Your Next Life Could Be So Much Happier
Lennon and her surviving friends confront painful truths from the past as the shocking truth of the killer's identity is finally revealed – with deadly consequences.