Chromecast with Google TV HD review: easy entertainment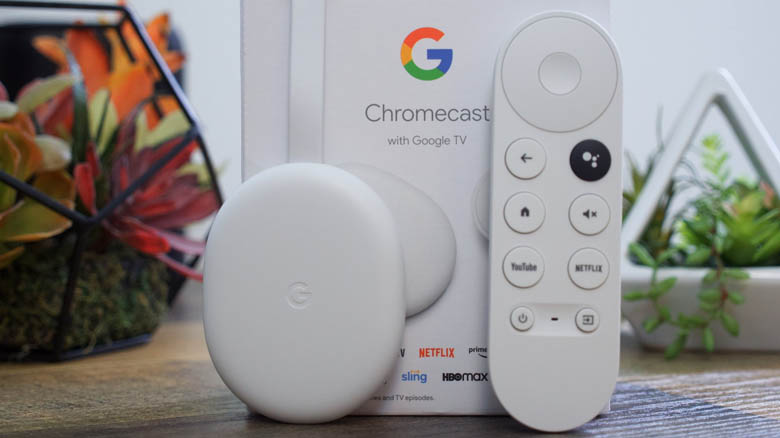 Google's latest streaming device, the $30 Chromecast with Google TV HD, isn't intended for home theater enthusiasts that live and breathe 4K and Dolby Atmos. Quite the opposite. The device is limited to a max resolution of 1080p (Full HD) and lacks Dolby's best video and audio tricks altogether. It is at least capable of playing HDR video. But the target customer is clear: this product is meant for people who want to bring new smarts to an old TV (or monitor). Maybe you've got an Airbnb in need of more entertainment. These are the use cases where Google's new streamer — and similarly-priced starter options from Roku and Amazon — make complete sense.
Despite having a mediocre processor that sometimes plods along navigating the interface, the Chromecast with Google TV largely succeeds at its mission of putting a good streaming experience wherever you might want it. And just because it's inexpensive doesn't mean it's incapable. Aside from its core features and bundled remote, you can run a USB hub into the Chromecast HD and take advantage of external storage, plug in a webcam for video conferencing, or a wired ethernet connection for bulletproof streaming. 
In terms of its design and size, good luck spotting any differences between this $30 dongle and the $50 Chromecast with Google HD 4K. The older hardware comes in several colors, but you're stuck with white for the HD model. That's really the only visual differentiator. Otherwise they both plug into an HDMI port and come with a USB-C power adapter since the USB ports on TVs often can't deliver enough juice to keep them running optimally. The included voice remote is also identical and features the same shortcut buttons for Netflix and YouTube — plus a dedicated Google Assistant button. It's a comfortable, compact remote that's easy for you (or guests at an Airbnb) to get down in no time.