'The Mandalorian' Season 3 Premiere Is a Slick Reminder of What Makes Mando Work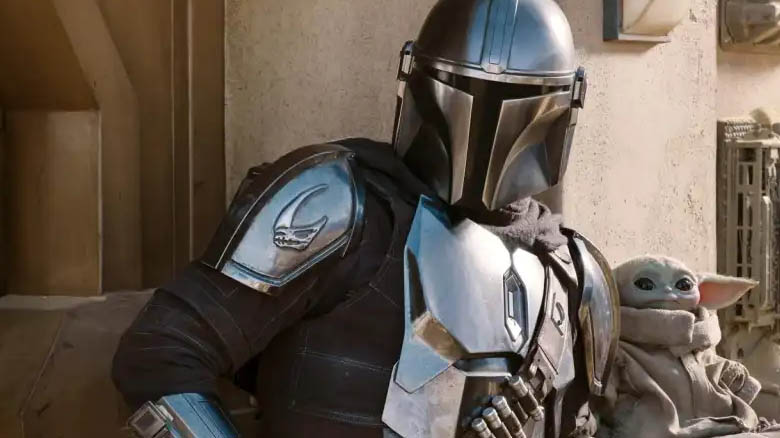 As a friend of Din Djarin's once said: Hey look, everyone, it's Mando!
Disney+ Watch Guide | The Mandalorian
More than two years after the spectacular conclusion of The Mandalorian's second season, and more than a year after Mando and Grogu stole the spinoff on The Book of Boba Fett, the face (or, at least, the helmet) of Star Wars TV has returned. Wednesday's Season 3 premiere, "The Apostate"—written by series creator Jon Favreau and helmed by returning director and executive producer Rick Famuyiwa, who'll also oversee the season's last two installments—is a slick, if overly familiar, reminder of what makes The Mandalorian work. Mando and Grogu visit three planets and see a few old friends. They do battle with a massive creature, engage in a standoff that ends in a hail of blaster bolts, and dogfight in an asteroid field. Grogu, the beloved bad baby, remains incredibly cute. The effects are still strong, the score is still thrilling, and the script is still stuffed with jokes, Easter eggs, and tantalizing allusions to Star Wars lore. And all of the action and scene-setting happens in half an hour.
"A lot has changed around here," Mando muses on the new Nevarro. But the old formula that immediately made The Mandalorian the star of Star Wars also powers "The Apostate"—and it's as sturdy and endearing as it was when it debuted in late 2019. The premiere doesn't shed a lot of light on any of the core questions fans had entering this season, and it doesn't introduce many new ideas or raise the series' stakes. It's an episode designed to reorient the audience after a lengthy layoff, so it's prone to repetition, and it wouldn't stand out to future viewers in a full-series binge. But it does efficiently, charmingly, and thrillingly remind those of us watching year-to-year and week-to-week where we've been, while also enticingly laying out where we're going. More importantly, it makes us want to keep taking the trip.