'Pinocchio' review: One of Disney's darkest films lightens up (a little) with Tom Hanks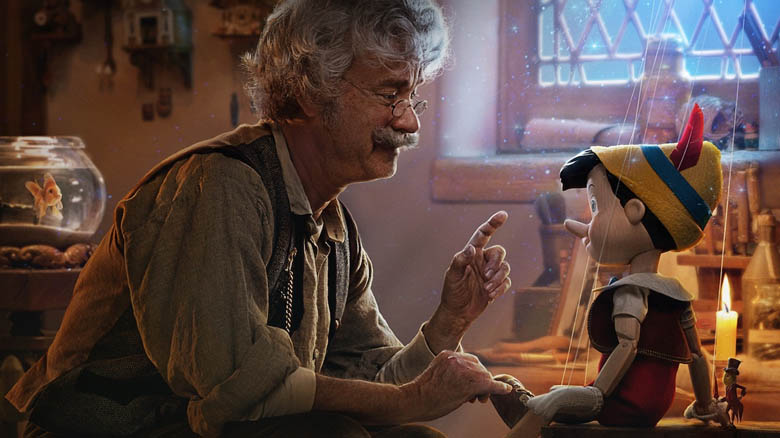 Pinocchio might not be everyone's go-to favourite classic animated Disney film — it's often overlooked for the likes of The Lion King or The Little Mermaid — but critically, it's still one of the most celebrated. With director Robert Zemeckis at the helm and Tom Hanks in the lead, Pinocchio(opens in a new tab) is the latest Disney animated feature to get the live-action treatment, further exploring Geppetto's backstory, slightly toning down the malevolent villains, and constantly shoving the question at us: What makes a "real boy"? 
Disney+ Watch Guide | Pinocchio
Zemeckis was tasked with quite a balancing act for the latest iteration of this morality tale. The Forrest Gump helmer had to incorporate Disney's key trademarks while drawing out the more cheerful and poignant components of the 1940 film but still keeping in mind its sinister roots. With Guillermo del Toro promising to lean hard into the tale's eldritch elements for his own film, Disney's live-action adaptation treads a pretty safe path into a messed-up fable.
Disney doesn't just have a soft spot for Pinocchio; the film's Oscar-winning song "When You Wish Upon a Star" is synonymous with the brand. Suffice to say, the live-action remake sticks pretty closely to the animated original, with a few notable updates to the screenplay from Zemeckis and Chris Weitz — including, to a degree, the way the story ends.